The Emerald Spire and Beyond!
Drogan's Letters Home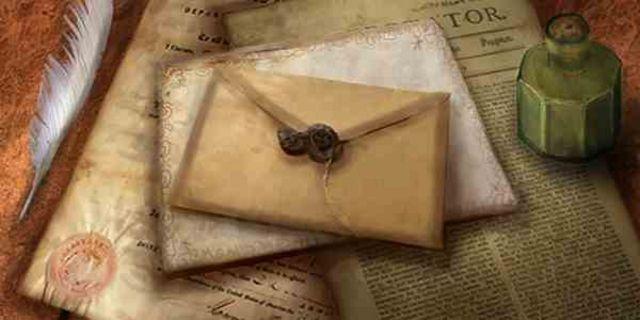 ---
Fireday, Pharast 20, AR 4715
Dearest Mother,
I must keep this letter short. I spoke with a trader from the northlands who came to Fort Inevitable this morning. He claims to have seen two dwarves matching the description of father and uncle Brunni not two months past. I have packed my bags and will set out in the morning. I hope my compatriots will be able to best the Emerald Spire without me.
Your Dutiful Son,
PS – Forget the robes, send my crampons.
---
Oathday, Pharast 19, AR 4715
Dearest Mother,
My compatriots and I entered the fabled Emerald Spire yesterday, or perhaps the day before. In truth I know not time seemed lost in that wretched place. The ground underfoot was unsure and shifting which mode progress slow, as did my fellows' inability to see in the darkness. Even the holy magic of Alfhid, a priest, did little to pierce the veil.
We had a last-minute addition to our party before setting forth: a halfling, though one with a strange palour and unique countenance. Halflings are a stout and nimble folk and I think this one shall be an asset. I learned to that one of our number, the woman calling herself "Nightingale", is in fact a Kitsune. They are a rare site in these lands but I met an almost unbelievable number of their kind in and around the Pathfinder Society haunts of Absalom. I know not if the others noticed this in the darkness of the spire but none have mentioned it since.
The upper level of the tower was infested with goblins and we dispatched the foul things without incident and I was absolutely not in any mortal danger at any time, so nothing for you to worry about. We have returned to Fort Inevitable to rest, plan, and arm ourselves for further delves into the Spire.
Enclosed is a green stone, a piece of the Emerald Spire itself, as a memento.
Your Dutiful Son,
PS – Can you please send me my old robes.
---
Moonday, Pharast 16, AR 4715
Dearest Mother,
I have arrived in Fort Inevitable, and outpost of Hell Knights in the wilds of the River Kingdoms. Despite their fearsome reputation these Hell Knights show an admirable dedication to law and order. I think I shall fit in fine here.
As near as I have been able to ascertain since leaving Absalom father and Uncle Brunni came this way in their travels. There is a mysterious tower nearby known as the Emerald Spire. Given its reputation for both danger and treasure I am convinced they made their way there in search of both and so I have joined an expedition to explore it commencing on the morrow.
My company is composed of an odd mixture of folks – a human priest, a reptile-man, a young human woman, and a strange gnome like creature – but as you told me growing up none of us can help how we're made. I am fearful that many of them do not respect the law, seemingly unable even to differentiate between lawful indentured servitude and slavery. I shall endeavour to teach them about proper behaviour during the course of our expedition.
Your Dutiful Son,
PS – Thank you for knitting me the sweater. It keeps my beer very warm.
---
Oathday, Calistril 19, AR 4715
Dearest Mother,
I have tarried too long in Absalom. It is a magnificent city but a distraction to my quest. It seems I just arrive and yet two years have passed. I finally found a lead that suggests the next leg of my journey takes me north again, to the River Kingdoms. I have tendered my resignation with the city guard and am preparing to leave within the week.
Venture Captain Illia is still encouraging me to join the Pathfinder Society but I cannot take on the task of chasing other people's goals – even laudable ones – until I have seen my own quest though to the end. She has offered my passage to Cassomir on her ship – Eternal Vigilance – though I suspect it may be as a last attempt to woo me to the Pathfinder Society. I have learned much from her friendship and mentorship and may consider her offer anew once I have reached this journey's end.
Enclosed please find 100 gold pieces. It is the last of my wages and the last I will be able to send for some time. The city has allowed me to keep my weapons and armour which is very kind. I shall miss the friends I have made here.
Your Dutiful Son,
PS – Please do not worry, I am drinking three beers a day just as you taught me.
---